Rendering: CD Release Concert from Kellye Gray
Cancer Below the Belt is partnering with OFF THE WALL GALLERY and MEZLAN to present an intimate opportunity to hear acclaimed jazz vocalist KELLYE GRAY perform her brand new album, RENDERING featuring her 6 piece jazz ensemble. Proceeds from this special evening support CANCER BELOW THE BELT outreach programs to raise awareness, offer support & remove the stigma for cancers "Below the Belt": Colorectal, Prostate, Ovarian, Uterine, Vulvar, Anal, Penile, Bladder, Testicular, Bladder, Cervical Intestinal and Pancreatic cancers.

When:
Sept. 28th 2017 – 6:00PM* to 9:00PM
*VIP Reception from 6:00PM to 6:30PM
Where:
Off The Wall Gallery – 5015 Westheimer Rd, Suite 2208, Houston TX 77056
Who:
Brought to you by Cancer Below the Belt, Kellye Gray, Off The Wall Gallery and Mezlan Shoes.
Details:
"Get Caught With Your Pants Down" and join Kellye Gray, Cancer Below The Belt, Off The Wall Gallery and Mezlan Shoes for a night to remember full of jazz, art, fashion, fundraising, and awareness about the "The Dirty Dozen." Cancers that hit below the belt are difficult to discuss and often go unnoticed.
Prices:
$175 VIP Access to exclusive pre-show gathering and includes Kellye Gray's Rendering double-disc CD package and One (1) raffle ticket
$125 General admission includes Kellye Gray's Rendering double-disc CD package and One (1) raffle ticket
Raffle
At the event, we will hold a raffle for a Kelly Gale Amen Design, Cancer Below the Belt commemorative bench (a $10,000 value), a CBTB Athena Pillow ($1,000 value) or a CBTB chain stitch pillow ($250 value).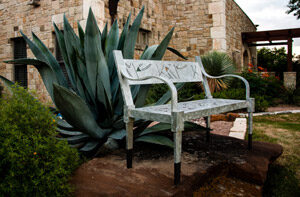 Cancer Below the Belt Bench (Made in the USA)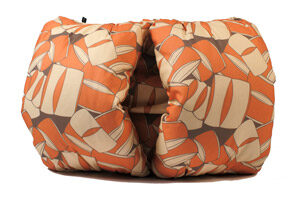 Cancer Below the Belt Athena Pillow (Hand made in the USA)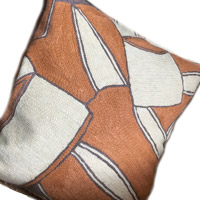 Cancer Below the Belt Chain Stitch Pillow (Hand made in Kashmir)
Kellye Gray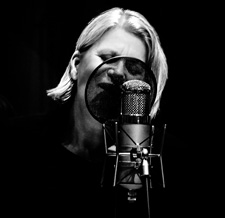 "Simply the most exciting singer to debut" –USA Today
Texas native Kellye Gray with her stunning musicality and warm, enveloping voice, is one of the most accomplished jazz vocalists on the national scene. She's toured extensively across the country and around the world, sharing the stage with some of the top names in music. "This is one helluva musician. A grand listen on so many levels. Palpable four- octave-range vocals emanate from someplace soulful and physically deep. Ms. Gray is a find."~Cabaret Scenes On "Rendering," her newest CD, she re-records many of the tunes she recorded on her debut, "Standards in Gray" the album that launched a stellar career 25 years ago and that remains unabated today. "This is a jazz singer of rare air." ~International Music Review
Kelly Gale Amen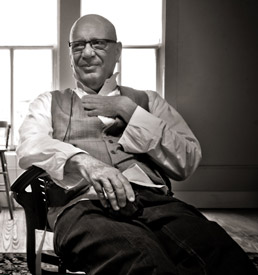 Kelly Gale Amen, an interior designer based in Houston, Texas, founded Cancer Below The Belt as an awareness and prevention cause. Kelly is himself a cancer survivor who wanted to spread the message about getting oneself regularly checked to prevent unnecessary deaths due to this insidious disease. As a way of defusing the often sensitive discussion surrounding the "Dirty Dozen" varieties of cancer targeted, Kelly came up with a tongue in cheek way of saying, We Can (And Should) Talk About This!
Event MC, Dr. Courney A. Hammonds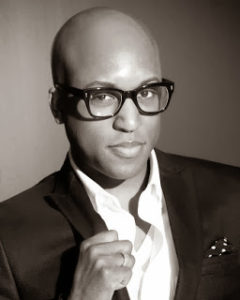 Leading international philanthropist, educationalist & Image Expert, Dr. Courtney A. Hammonds is hailed as an artistic visionary whose ability; uniquely creative talents and outstanding reputation have made him a tremendous success in the lifestyle arena. Dr. Hammonds has created a name for himself by taking his passion for transforming the ordinary into extraordinary. He continuously exceeds the expected with an unmatched level of inspiration, imagination and innovation to create the latest trends in the field of fashion.


Cancer is a difficult subject to talk about, particularly for those who have been diagnosed with the disease–no matter which form it takes. If the cancer in question happens to be one of the "Dirty" Dozen—the major forms of cancer that occur Below the Belt—it can feel impossible. Because of existing social taboos regarding our sexual, reproductive, and excretory organs, Cancer Below the Belt rarely gets the attention required for early detection and successful treatment. Our mission is to change all of that. To erase the stigma; to lift the taboos; to encourage people to openly discuss these cancers, to help them find treatment options, information, and emotional support.


Founded in 1978 by sisters Mimi and Paula Sperber, Off The Wall is a premier art gallery located in the heart of Houston, in The Galleria. Home to a vast collection of works by established and mid‐level career painters and sculptors from all over the world, as well as a growing collection of secondary-­market works by Picasso, Miro, Salvador Dali and Chagall. OTW has a diverse collection of works that satisfy one's curiosity of art history, art appreciation, and inspiration.


Since 1968, generations of skilled artisans at the Mezlan factory in Almansa, Spain have been making, by hand – the old world way, fashionable luxury footwear and accessories for men. Led by owner and designer Antonio Sanchez, Mezlan has become a staple for the discerning gentleman with an affinity for stylish, high-end European footwear. Utilizing genuine exotic skins, luxurious leathers and fabrics, and unrivaled detailing, Mezlan shoes and accessories are highly coveted by fashion connoisseurs across the globe. In addition to selling to the finest stores in the U.S., Mezlan currently operates seven company-owned retail boutiques in select luxury retail markets across the country including Madison Avenue, New York, The Grand Canal Shoppes in Las Vegas, The famous 'Magnificent Mile' in Chicago, and the luxurious and bustling Houston Galleria.